Thanksgiving and New Years
| by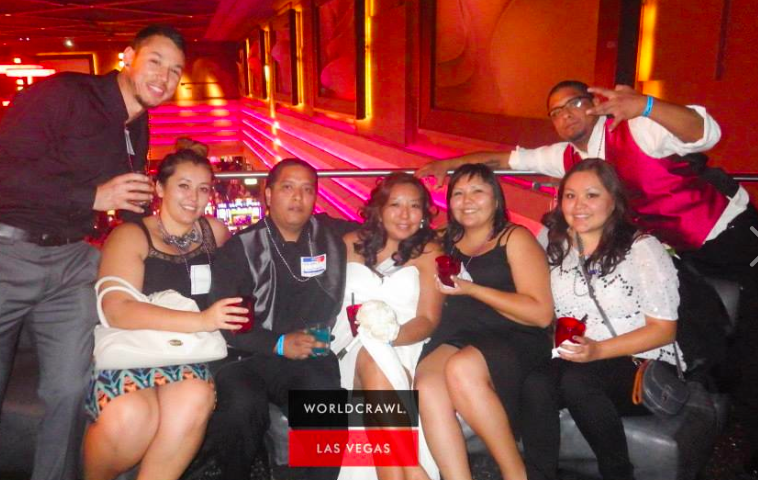 Thanksgiving and New Years
Headed out to Las Vegas for the Holiday Season? Join us on The Las Vegas Club Crawl, the number one party tour in Las Vegas.
The What
No Lines, No Cover, a free drink at each of the first three venues, appetizers, drinking games, and the best night of your life with your friends, family, and the professional partiers of Vegas Crawl. Our guides and hosts will take you from venue to venue, bypass the line, and keep spending at a minimum.
The Why
Why The Vegas Crawl? We take care of EVERYTHING.Don't waste time and money calling venues, waiting in line, paying ridiculously high cover charges and tipping everyone just to walk through the door. You're on vacation, let the incredibly fun and hard working employees of Vegas Crawl take care of everything for you.
A Thanksgiving Feast of Las Vegas Proportion
With Thanksgiving fast approaching and a long weekend for many, our Thanksgiving Club Crawl will feature our very own Black Friday special. Don't spend money on expensive cover charges and 15 dollar drinks that you can save for the holidays. Have one last party with us before you max out those credit cards and empty your bank accounts on all of the holiday specials.
If you're planning on coming out to Vegas for New Years and don't have a party plan, you might as well stay home.
The already long lines, expensive covers, and hassles of nightlife are ten-fold on New Years Eve. Not with us though. The 200 dollar cover charges, 25 dollar drinks, 300 dollar open bars, and calls from your bank in regards to "suspicious activity" are all a non-issue with the Vegas Crawl.
Our New Years Eve crawl will feature world class bars, nightclubs, and expedited entry to some of the best nightclubs in not just Vegas, but the entire world. Don't risk a night of long lines, big spending, and false promises, let Vegas Crawl take care of everything and have the best New Years of your life in the greatest city on earth.
New Years details coming soon 🙂
Get Tickets