How to Plan the Perfect Bachelorette/Stagette Party
| by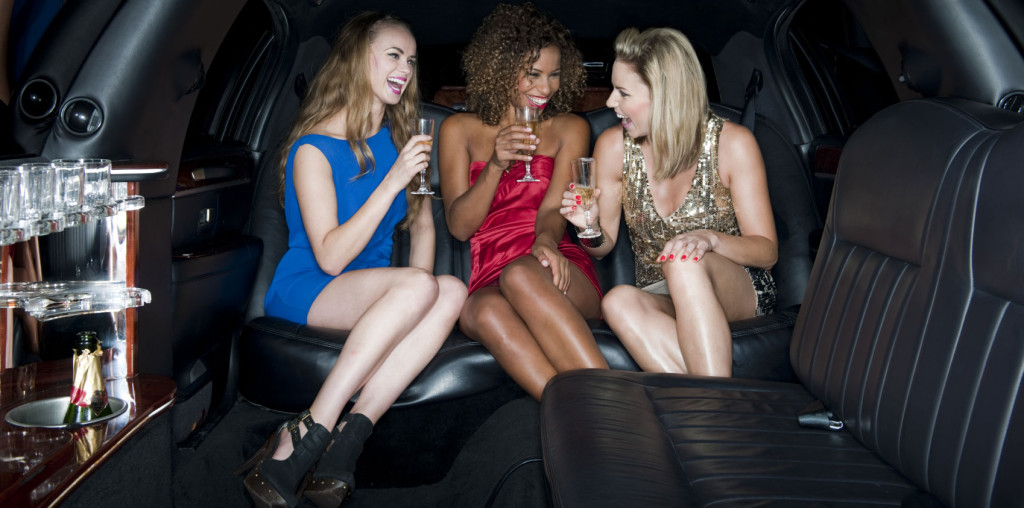 Planning a bachelorette/stagette party doesn't have to be a stressful, nail biting experience. It's supposed to be a day (or more) of fun for the bride-to-be and her friends/loved ones, and if you take a little extra time to iron out the details, then when the day actually rolls around all that will be left to do is let loose and live it up.
To help you do just that, here are our 10 top tips for planning the perfect party for your favorite bride.
1) Keep a Tight-Knit Guest List
The bachelorette/stagette party isn't like the bridal shower or other formal affairs where every person on the wedding guest list can expect an invitation. It's strictly for the bride-to-be and her ladies, so keep it small and intimate.
This is your chance to invite friends of the bride that might not make the cut for family-only or out of town weddings. Think close friends, co-workers, neighbors, etc.
Keeping it on the smaller side will also make it easier to find a venue, plan your budget, and make sure everyone is feeling genuinely involved in the action. While we're not saying you should be spending your bachelorette party in Vegas with only your top three besties, we CAN guarantee that trying to RSVP 30+ spots at one of the hottest clubs on the strip is going to be a headache.
Keep it simple.
2) Split the Cost
Just because you're planning the party doesn't mean you should get stuck footing the whole bill. And never, under ANY circumstances, should the bride end up paying for her own party.
Sometimes a super generous family member might step in and offer to cover the costs, but in the likely event that doesn't happen, you should be prepared to evenly split the cost of the party among all of the attendees. Make sure the bill is split EVENLY so you don't send anyone home sour.
By splitting the bill, everyone will be able to have a great night out and even save a bit of cash.
3) Book Well in Advance
Whether it's a hotel package, plane tickets, or the venue itself, booking in advance is one of the biggest ways you can cut costs when planning a bachelorette party in Vegas.
It's also very important to be smart when picking the actual date for the party. Contrary to what you may see in movies, the night before is a terrible night to have the bachelorette party. After all, who wants a hungover bridezilla? Your best bet is aiming for a few days before the wedding to be on the safe side.
Sight seeing, fine dining, club crawls, and other popular bachelorette party activities all require advanced planning, so make sure you put some thought into it ahead of time. Also, if you're planning anything more formal than a gathering of close friends at the corner bar, then you should probably send out printed invites so the party gets taken seriously.
4) Keep Everyone Organized
This tip is especially important if you're planning an out of town getaway, club crawl, or any other type of party that involves multiple stops. Make sure you put together and distribute a detailed itinerary so that everyone is literally on the same page.
For venues with reservations, flight check-ins, or hotel stays it's extremely useful to give out confirmation numbers and other relevant info to ALL attendees so that getting from place to place is a breeze and everyone can just enjoy themselves instead of getting lost in the details.
Of course, things do happen, so make sure to leave a little wiggle room in the itinerary for incidentals, traffic jams, and that one friend who is always late to everything.
5) What About Gifts?
As the bachelorette/stagette party is not a bridal shower or the wedding itself, a gift is not technically necessary. However, it's still a fun idea and a great way to show the bride and even the guests how much they're appreciated.
As for the bride, traditional bachelorette party gifts include sexy things like lingerie, toys, candy shaped like a certain male body part, as well as gag gifts. If you're looking to make your bride-to-be tear up instead of turn red you can also opt for a heartfelt keepsake of the night, like a memento signed by all the guests, framed throwback photos, etc.
Finally, it's always nice to give out party favors to the party guests to show them that they were appreciated. Don't break the bank, but do make the gesture. It's the thought that counts.
6) Consider Picking a Theme
This one is not mandatory, but can make your party a lot more fun. Picking a theme solidifies the fact that it's not just any party, but a bachelorette party, a hen's night, a night to celebrate all that is wonderful about being a free and independent woman before you tie the knot.
You can pick a theme by setting a dress code and getting all the hen's night attendees dressed up in matching outfits. Alternatively, you can give your bachelorette party a theme by setting it in a certain location, or including specific activities. This is where the bride's interests really come in to play.
Is she into the outdoors and loves campfires and rivers? Go on an all-girls camping weekend. Did she never quite grow up? Why not celebrate her plunge into one of the most adult-like parts of adulthood by going on some rollercoasters at the nearest theme park?
Picking a theme for a hen's night is a great way of letting the bride-to-be feel special while making the night truly memorable.
7) Safety First
If the night is going to involve drinking, make sure that you've arranged transportation ahead of time. There is no excuse for getting sloppy about this, and nothing will ruin the party faster than a DUI.
If you're planning to celebrate the occasion on a club crawl or pool crawl, then most places will be within walking distance, or you'll even get access to a party bus. If you're planning it out yourself, though, then transportation is on you.
In most cities you can simply have everyone take taxicabs. However, for a safe solution that keeps the party rolling you should also consider renting a party bus or limo for the night to really make it special.
Of course, the bride-to-be is the VIP so keep her from getting too wasted as the night goes on. Slip her a glass of water here and there and make sure she's partying along with everyone else and not slumped in the corner.
8) Involve the Groom
Many people think of the bachelorette party as a night to forget all about the groom and indulge in debauchery for one last evening, but that isn't always realistic.
If you're looking for a surefire way to put a smile on the bride-to-be's face then consider inviting the groom to include a gesture of love during the celebration.
While we're not saying you should invite the groom to the party, a nice bouquet of flowers, bottle of champagne, or other small token of love never hurts.
9) Lots of Photos
Don't miss out on documenting what's sure to be an awesome evening, so make sure that photos are taken care of at the party.
There are a few ways to do this. You can rely on the good old camera phone, and try to get as many pics yourself as possible. You can also rent a photo booth for the event for some hands-on fun that's sure to result in some amazing pictures.
However, if you want to just relax and enjoy the party but still have the best photos possible, then you may want to hire a professional photographer. That way, you can get a variety of shots including a whole group photo and individual guest/bride photos with as little stress as possible. You're also sure to end up with some candid shots you never expected.
10) It's All About the Bride
Most importantly, never forget that this party is all about the bride and she should be going to bed after it with a huge smile on her face.
If you're going to go the surprise route, make sure she likes surprises! Also, make sure you know her well enough to plan a party she'll love without her input.
If you're not trying to surprise her, then let her give her input as much or as little as she desires. If she says she wants or does not want something, listen to her! While you can't be expected to meet her every wish, make sure you try your hardest. This is her day/night after all!
And of course, for a bachelorette party in Vegas that basically plans itself, contact us for more information about the many different crawls we have available. We'd love to help you celebrate!
Get Tickets