How To Find The Best Deals In Vegas
| by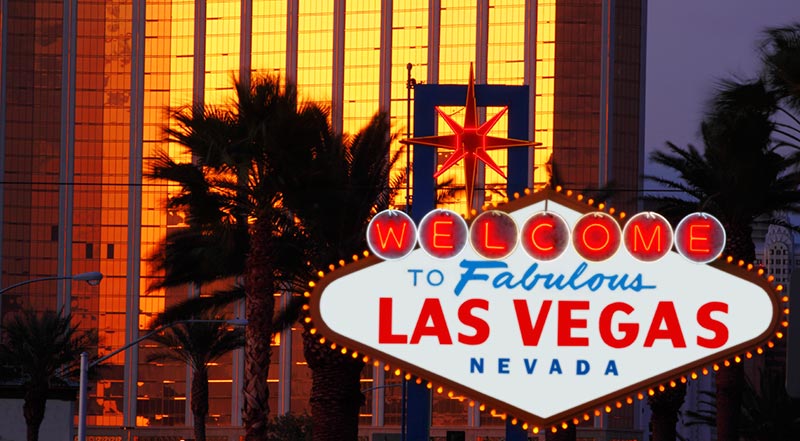 How To Find The Best Deals In Vegas
Las Vegas has thousands of different forms of entertainment. From restaurants, to shows, to nightclubs, to bars, to galleries, to roller coasters, to… well, you get the point. It's the mecca of entertainment on the planet and with all the options, it can be difficult to distinguish what's actually worth your time and your money.
Here at World Crawl we are experts in all things Las Vegas. Sure, we may have a real knack for all things nightlife but that doesn't stop us from wanting to help out wherever and whenever we can. That's why we have created this list of How To Find The Best Deals in Vegas.
Start searching early
If there's one factor that will fluctuate the price in Las Vegas, it's demand. During busy weekends in Vegas, the price on everything goes up. Show tickets, nightclub access, entry fees, hotel rates, etc. The key is to shop early. By shopping early, and I mean reallyearly, you can beat the high rates. There's a dozen different factors that make Vegas busy. It's not just the obvious long weekends. It could be a librarian convention, a motocross meet, or a boxing match to name a few. The sooner you start looking, the better the price is going to be. Be proactive.
Pick your form of entertainment
Decisions, decisions, decisions. If you want to find a good deal, bear in mind there is a lot of competition in Vegas. A lot of people have their heart set on a specific show or a specific nightclub, maybe because they've heard about it. Well, chances are if you have heard about it, it's going to be expensive. I'm not trying to deter anyone from doing what they want to see (like see David Copperfield for example), but if you know that you just want to see a magic show, you may want to consider some other phenomenal acts (such as The Mentalist or Penn and Teller). Same goes for nightclub, gun ranges, and the list goes on. By letting go of some preconceived notions of what's good, you can save yourself some money and surprise yourself with an underrated show.
Find a package deal
If you have your head wrapped around what you want to do, finding a package deal will save you dough for sure! Hotels will often package up a dinner and hotel room, or casino play and shows. That's a sure-fire way to save you some money. Our company World Crawl packages together nightlife and nightclub packages for about 25% of the regular cost. Often several amenities are available at a discount rate at the resort that you're staying at. Deals on spas, shows, pool parties are often given as a courtesy when you check in your hotel. Don't forget to ask for them. Be sure to use those discounts, they add up!
Find a broker, a host, or a professional
Finding someone who's a professional in hosting or tours is another way to save some money. You have to be careful, because it's not a given that you will save money with a professional. Sometimes a host will mark up the retail price of shows or nightclub services. Their service in that case is usually the conveinience of not having to organise, and you won't actually save money. Other professionals, hosts, and brokers will have industry insider specials and can save you loads of money when you're booking through their services. Sometimes finding those hosts can be tricky, especially if you're new to the Vegas scene. You can fill out the form below and we can connect you with someone who can help.
Ask for a deal
You're never going to get what you don't ask for. Sometimes it's just that simple. Mind you, you'll not get a whole lot of luck with the giant corporations if you just call up their sales office. However, sometimes the hosts, if you have a relationship, can get deals for you if you just ask. It's not everyone's prerogative to give you the best price, after all Las Vegas was not built on free, but customer service and creating a great experience is deeply engrained in most of us in the service industry in Las Vegas. We want to help you, so if you give us something in return (like a referral or loyalty) we will go out of our way to ensure you have an awesome time for the best price.
Send referrals and get referrals (the friend deal)
Word of mouth and social media are obviously major factors in the service industry. People will bend over backwards to get a shout out on Facebook, or a tag on Instagram. If you let the manager of the Gun Store (for example) know that you're going to refer some friends here, you may find yourself getting a complimentary 15 minutes of play. Another way is to ask your friends to refer you to someone. If you walk into an bar and walk up to the Jim the bartender and explain that your friend Sarah referred you to him, because he's the best bartender on this side of the Mississippi River, then you're likely to get a couple freebies. Vegas is very relaxed with their alcohol, and bartenders have quite a bit of discretion.
Gamble Properly
This is a tough one to get into, and it takes some discipline, but here's the idea. First off, you must get a loyalty card. As soon as you walk into the casino make sure you get your players card. Your players card cumulates your spend, and after you reach certain minimum the casino starts giving you rewards and credits. Many of the major casinos are owned by either Ceasars (Total rewards) or MGM (M-Life rewards). Get those cards and use them. Something else to keep in mind is that you will get served free alcohol while you're gambling. Typically if you want to gamble for a long time you need to consider how much each play is worth. I typically bet with 5% of my total allotted gambling bank roll. So if I sit down with $200 to play with, I'll make $10 bets. That will keep me playing for a while, my rewards will pile up and drinks will keep coming.
Tip Well
Here's another tip. Pun intended. If you are looking for a room upgrade or some sort of top quality service, be sure to tip the person that is taking care of you. You have two options when you are at the front desk, one option is to pay an extra $120 for a room upgrade, the other is to discreetly slide a $20 bill over the table and ask politely if there are any room upgrades. That is a sure way to save you some coin. This won't always work, especially on busy weeks, but it's no skin off the back of the front desk agent to give you a room upgrade, all you need to do is show them a little love. The $20 is well worth it.
Build a relationship with someone in the industry and stay loyal
Actually speaking with people who're in the entertainment, and, or hospitality industry in Vegas is crucial. Developing those relationships will allow you to get massive perks, such as discounted food and beverage, great rates, local pricing, and the list goes on. When I receive a phone call or email from someone that I have relationship with, I always go out of my way to ensure that they are getting the best treatment and pricing possible. The reason that I do it, is to keep people loyal. For clients, customers or friends that are already loyal, they absolutely get the best of the best from me. I have a general desire to help people and I hope that there they refer a friend to my services as well. It's a win – win. People who walk off the street do not get the same type of treatment that being an insider can get you. All it takes is a few emails or a few phone calls to develop a relationship. Give it a try, you'll be impressed!
Get Tickets