5 Vegas Burger Places You Need To Visit
| by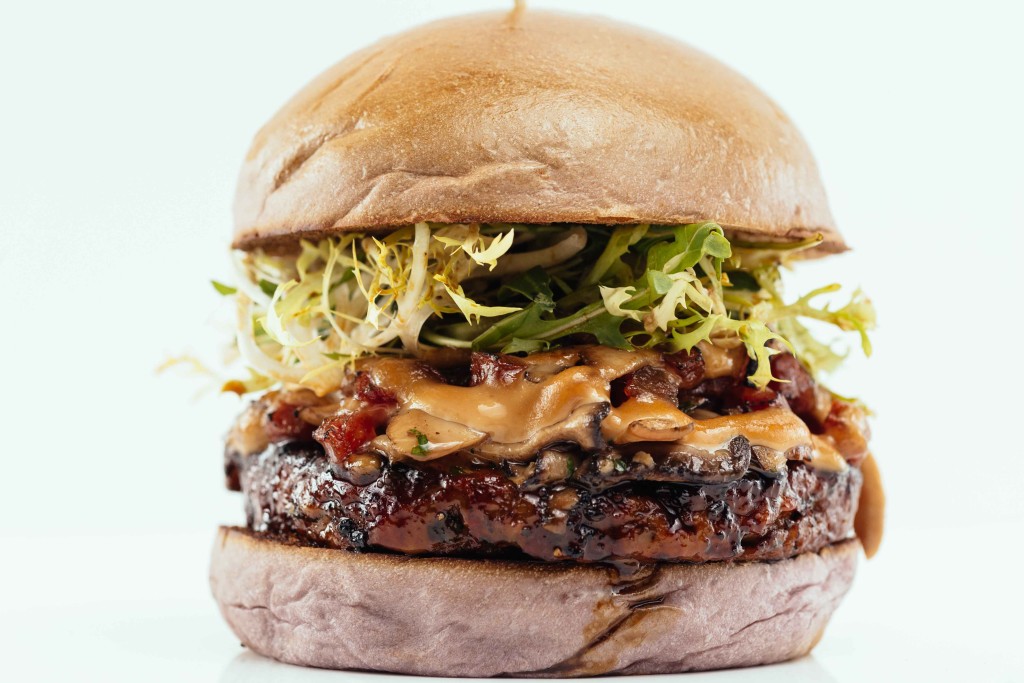 While you're enjoying the sights and sounds of the city of lights, you're bound to get hungry. Whether you're posted in front of the slot machines or trying to avoid getting those snake eyes at the roulette table, when hunger hits, don't ignore it. If the hotel buffet no longer looks appetizing, get out on the street. We have taken the liberty of listing some of the best Vegas burger places around, because lord knows gambling and an empty stomach don't mix.
World-class chef Bobby Flay is certainly no stranger to the burger, and with more than 10 signature burgers to choose from, this place has gained a well-deserved reputation as one of the best Vegas burger places. Each burger is named after a different city and they're truly unique, like the Vegas burger, topped with white American cheese, red chilies, and a BBQ crunch. It's also the home of Flay's signature "Crunch Burger," a double cheeseburger topped with American cheese and potato chips. Guests can also choose between angus beef, turkey, or chicken for each burger.
3750 South Las Vegas Blvd
Phone: (702) 598-0191
If you're looking for a new spin on an old favorite, then Holsteins is the perfect place for you. Located at the Cosmopolitan, this unique burger joint uses fresh, organic ingredients to craft one of the most delicious burgers on the strip. Every piece of the burger, from the bun to the condiments, is crafted in-house. For something different, try the "Big Fat Greek," a burger boasting a Greek spiced lamb patty, feta cream, tomato, onions, and topped with tzatziki sauce. Holsteins also has a huge list of alcohol-laden shakes to choose from, so treat yourself to a Drunken Monkey (Reese's, banana, malt, Frangelico) or a Birthday Cake (3 Olives Cake Vodka, birthday cake crumble, sprinkles).
3708 Las Vegas Boulevard South
Phone: (702) 698-7940
Located in the mall between Mandalay Bay and Luxor streets, Burger Bar has an extensive craft beer menu and offers endless burger possibilities. Their chef's burgers are great, but if you want a truly unique burger experience you've got to build your own. Choose a base (5 types of beef, buffalo, salmon, veggie, chicken, turkey) then build something outrageous. Their topping list has it all, from pan-seared foie gras to black truffles, so take a chance and make it count. Burger Bar also has fries of nearly every size and shape, making it one of our favorite Vegas burger places in town.
3930 Las Vegas Boulevard S. #121A
Phone: (702) 632-9364
Away from the strip in Henderson, Las Vegas, Bachi Burger is a great place to enjoy a more relaxed dining experience, with some truly unique dishes. Perfect for a date night, this first-class restaurant also boasts some of the most inventive burgers around, like the "Banh-Mi Burger," complete with an angus beef patty, shrimp, pork pate, fresh herbs, pickled vegetables, and nuoc mam sauce. Each specialty burger is as unique as the next, and each one has an interesting Asian twist. They also offer quite a few vegan options, and a wide variety of non-traditional appetizers, like pineapple habanero fried chicken wings and oxtail chili cheese fries.
4700 E Windmill Lane #100
Phone: (702) 242-2244
Located on the outskirts of Las Vegas, Distill is a big neighborhood bar that boasts an extensive menu of booze, appetizers, and specialty burgers. The bar is a perfect place to get out of the bright lights for a while, but still have a ton of entertainment at your fingertips (18 TVs, VIP gaming tables, and a patio bar). They also roast their own coffee and infuse their own alcohol, but you came for the burgers right? If you've got a space inside your heart that only a burger can fill, try "The Cure." A Vegas take on the Juicy Lucy (cheese inside the patty), this burger features a beef and pork blend patty stuffed with fontina cheese, topped with lettuce, tomato, marinated onion, jalapeno jelly, fried parsnips, and spicy mayo, all on a tasty brioche bun.
10820 West Charleston Blvd
Phone: (702) 534-1400
Get Tickets